Sacramento Dental Implants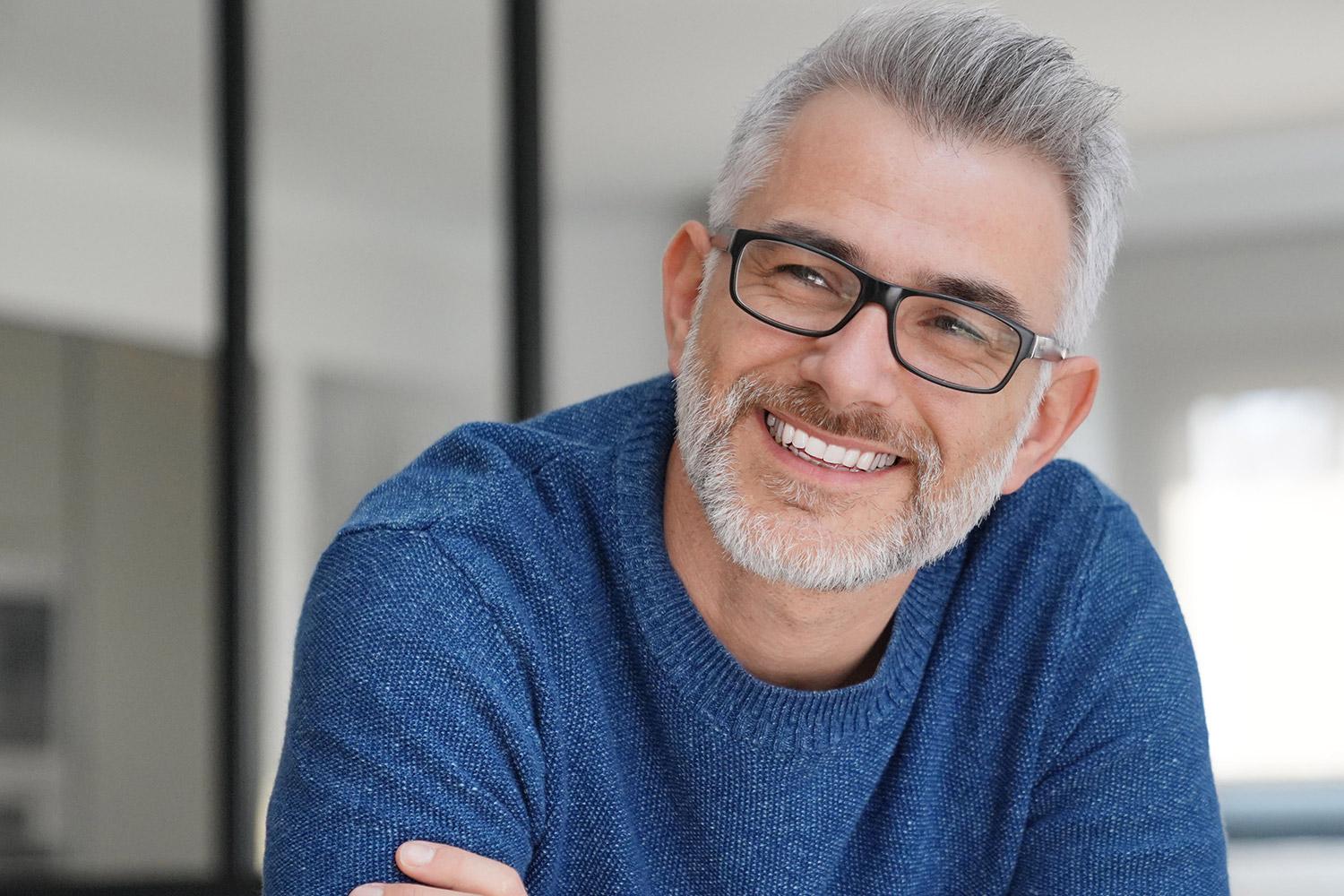 Sacramento Smile Designs is proud to offer dental implants as a safe and effective treatment option for patients in Sacramento to replace missing teeth. Dental implants also serve as the best option for patients who want to restore natural, healthy teeth. Whether you are missing one tooth, have several teeth missing, or are looking for more extensive implant treatment, we are here to offer implant dentistry in Sacramento, California.
How Do Dental Implants Work?
Dental implants are a revolutionary three-part tooth restoration option designed to replace one tooth, several teeth, or an entire arch of teeth. The three parts of a dental implant are:
The post (or screw), which replaces your natural tooth's root. It is made of medical-grade titanium, which is an entirely biocompatible material that fuses with your jaw bone during healing.
The abutment, which connects the post to your new replacement tooth (or teeth).
The crown, which is custom-designed by your restorative dentist to match your natural teeth.
The fusion of the implant post with the surrounding bone in the jaw (a process called osseointegration) creates a healthy and secure foundation for a single tooth crown, a multi-tooth bridge, or in some cases, even a full fixed denture.  
Benefits of Dental Implants
Dental implants have been a proven and preferred choice for over 30 years and provide our patients with an all-around superior solution for restoring your smile after tooth loss. Dental implants are fully functional, just like your natural teeth, and are also so natural looking that our patients often forget they have had a restoration. Implants are designed to work just like your natural teeth, and with proper care, they can last a lifetime. No other tooth-replacement option has such a high long-term success rate.
We find that most of our patients who request implants are candidates for the procedure — in general, if patients are healthy enough to undergo a minor dental procedure, such as tooth extraction, they will be able to receive dental implants. Below are a few of the many benefits you can expect with dental implants:
A permanent tooth loss solution, unlike bridges and dentures, which must be replaced after several years of wear
The strength and stability to confidently eat and drink as you please without discomfort or embarrassment
A beautiful, natural-looking new smile and the boosted self-confidence to go along with it
Prevention of the destructive bone atrophy that can occur over time with missing teeth
No inconvenient and unsightly removable parts
Dental Implant Treatment in Sacramento
For most patients, the placement of dental implants involves often, but not always, two surgical procedures. First, dental implants are placed within your jawbone. Healing time following surgery varies from person to person and is based on a variety of factors, such as hardness of bone. In some cases, dental implants may be restored immediately after they are placed.
For the first three-to-four months following the surgery, dental implants are beneath the surface of the gums gradually bonding with the jawbone. You should be able to wear temporary dentures and eat a soft diet at this time. 
After the dental implant has bonded to the jawbone, the second phase begins. Our dental team will uncover the dental implant(s) and attach a small healing collar. After four weeks our restorative dentist will be able to start making your new teeth. An impression must be taken. Then posts or attachments can be connected to the dental implants. The teeth replacements are then made over the posts or attachments. The entire procedure usually takes six-to-eight months. Most patients do not experience any disruption in their daily life.
Contact Our Sacramento Implant Dentist Today!
To learn more about our  dental implant treatment options, contact our office. Dr. Clint Sandretti will help you determine whether you are a good candidate for dental implants or help you explore your other restoration options. We provide a calm and welcoming environment in our office, sedation dental options, and personalized care to ensure that your visit to us is as comfortable as possible.